The Holocaust Education and Genocide Prevention Foundation (HEGP), originally founded as the Peter Kleinmann Foundation, is a non-profit organization mandated in 1995 by the Canadian government to educate the public about the dangers of prejudice and discrimination.
In the late 1980s, Peter Kleinmann retired from his Montreal, Quebec business and began to relate his experiences as a young man during the Holocaust. His aim was to warn young people about the dangers of racism, bigotry, stereotyping, and discrimination. Until his untimely death in February 2000, Peter dedicated his prodigious energies to this mission of education for a better world.
International Holocaust Rememberance Alliance​
Antisemitism is a certain perception of Jews, which may be expressed as hatred toward Jews. Rhetorical and physical manifestations of antisemitism are directed toward Jewish or non-Jewish individuals and/or their property, toward Jewish community institutions and religious facilities.
to be a resource centre housing artifacts, photographs, memorabilia, text materials, oral histories, and educational videos relating to life in pre-war Europe and under the rise of the Nazi bureaucracy as well as contemporary examples of genocide.
to coordinate ongoing lectures for students of Europe and North America.
to sponsor field trips and provide academic facilitators for visits to various Holocaust museums in Canada and the United States.
to educate and promote public understanding in and knowledge of discrimination.
to produce, distribute, and use educational videos and survivor testimony amongst schools, cultural organizations, and academic conferences.
to publish the proceedings of such conferences in cooperation with university press.
to curate and exhibit travelling exhibitions thematically designed, to Increase within multi-cultural settings, public awareness of the need to assume moral responsibility and think critically.
"Philosophy's whole history is a warning against the assumption that there are permanent questions and final solutions. There is something arrogant and something unrealistic in demanding solutions, which shall be sufficient not merely for one time and place but forever."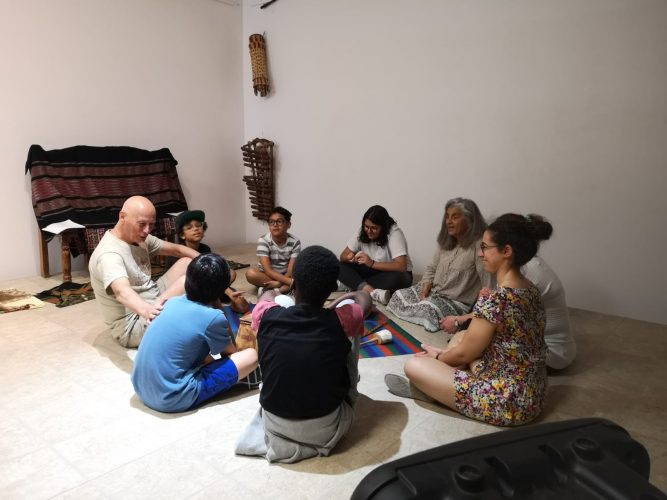 Naomi Kramer - Gold Medal for Services to the Republic of Austria